The Evolution of Storage Devices (Pt. 2)
1983 – Rodime RO-352: The World's first 3.5-inch HDD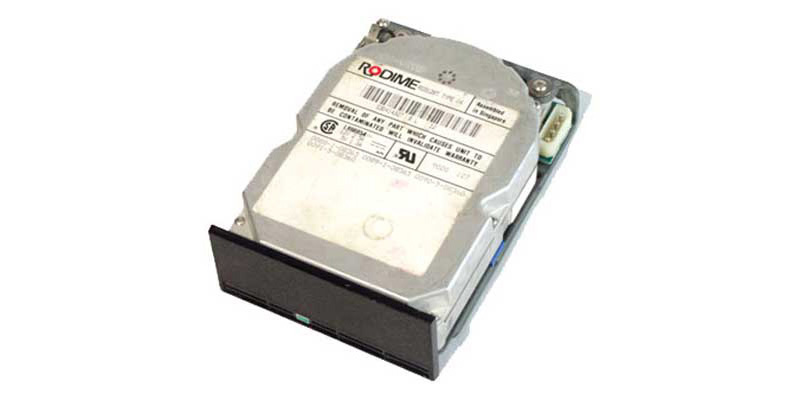 Another year and another invention, and this time it's from a new company named Rodime, who gave the world its first 3.5-inch hard disk drive, which had the capacity to hold 11MB of data in that little box. Too bad that this little drive was only capable of holding a few photos or a single song of 320KBps bitrate.
We use 3.5-inch HDD in our computers still today, and though this was a primitive version of 3.5-inch disks and offered a low data transfer rate of about 600KB/s, this was the start of a whole new revolution.
1988 – PrairieTek 220: The World's first 2.5-inch HDD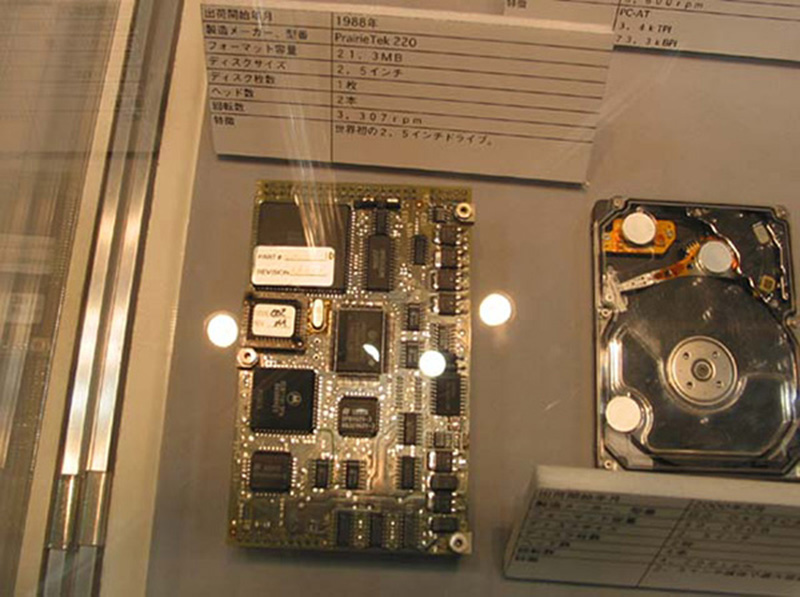 Companies around the world were in competition to reduce the physical size of hard disk drives, while at the same time increase the capacity to hold data.
PrairieTek introduced the world's first 2.5-inch hard disk drive, which had the capacity to squeeze about 21.3MB of data in it, though not a very large capacity, still better than the Seagate ST-506(5MB) and Rodime RO-352(11MB).
As now we can see that the size is really getting smaller and smaller, from large wardrobes to small devices, and surprisingly it has about double the capacity as that of the 3.5-inch HDD introduced by Rodime, though being an inch smaller.
1991 – Integral Peripherals Mustang 1820: The World's first 1.8-inch HDD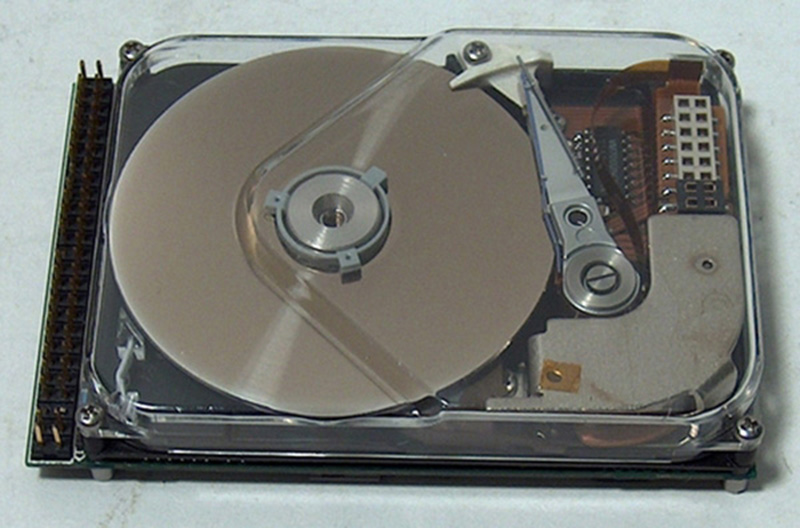 A few more years later, things are really getting tiny, and here we have another example of goodness packed into a small size. This little hard disk drive had the capacity to store about 21.4MB of data, in spite of being this tiny.
Today a standard phone's memory card which is way smaller than this, holds gigabytes of data, but back then this was no less than a miracle.
1997 – IBM Deskstar 16GP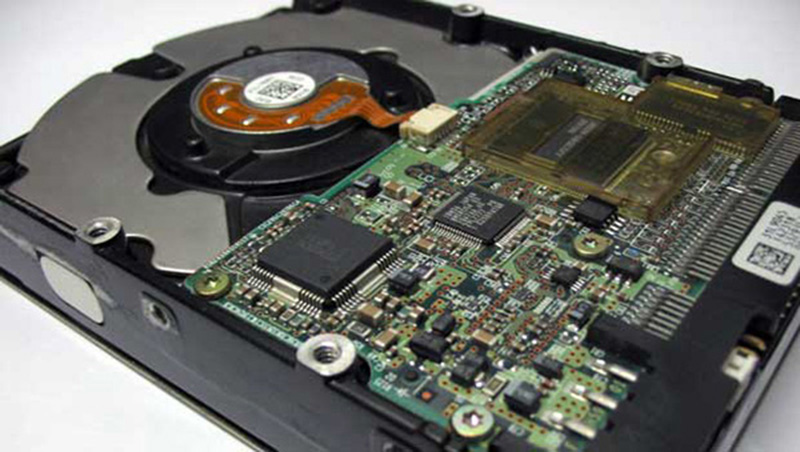 The need to store more data onto hard disks was increasing at a faster rate than the companies' abilities to create hard disks to meet it. But this was not going to stop IT giants like IBM from creating wonders.
IBM broke all records with its monster hard disk. The Deskstar 16GP was a leap forward among the other 3.5-inch hard disk drives, with a capacity to store about 16.8GB of data but with a very high price tag of about $420,000 back at that time.
2000 – Trek ThumbDrive: The World's first USB Flash Drive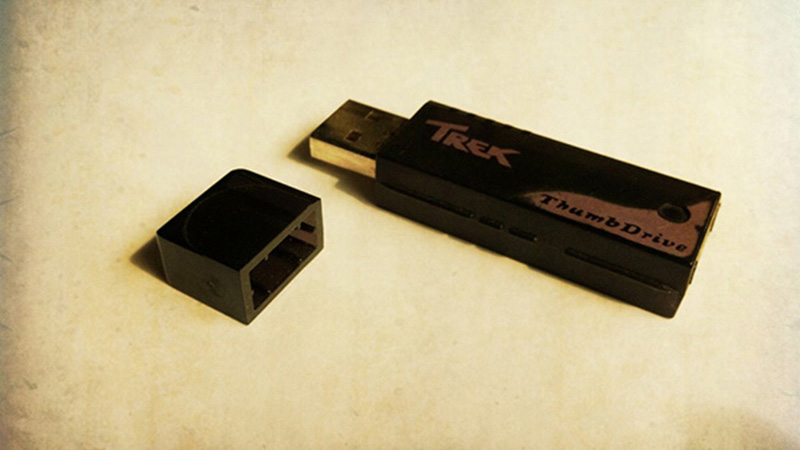 After years of development it suddenly seemed that magnetic disks weren't the only medium of storage available to people.
In the year 2000, a new storage device based on a technology called "Flash Storage", which is a fast storage technology, came into existence with a decrease in size again. Trek was the first company to release a commercial USB Flash Storage drive, called Trek ThumbDrive.
This little drive had the capacity to hold about 8MB of data, about 4 times that of a floppy disk, and was priced at about $28. This was the start of the range of flash storage devices that we use today, and at a price that everyone could afford.
2003 – Toshiba 2GB USB Flash Drive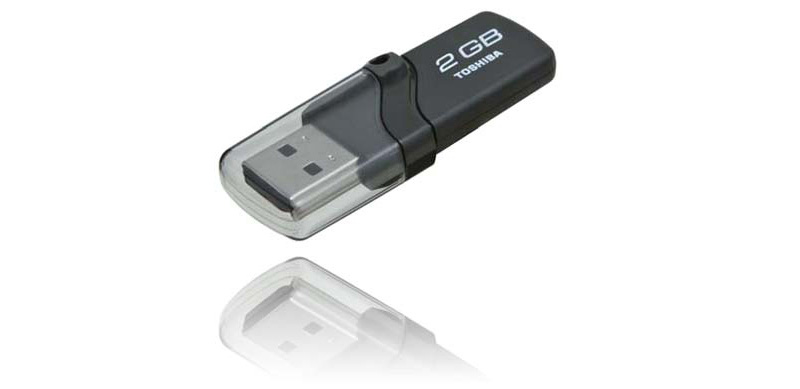 USB Flash Drives were gaining capacity, and in the year 2003, USB drives had the capacity to store about 2GB of data packed into a small area. In 1980, the IBM 3380 which was about the size of a car engine had the capacity to hold about 2.5GB of data, and in the year 2003 a tiny flash drive ha nearly the same capacity. That's like a whole lot of songs or an HD movie (compressed) right in your pocket, ready to be carried anywhere.
2006 – Sandisk 2GB microSD Card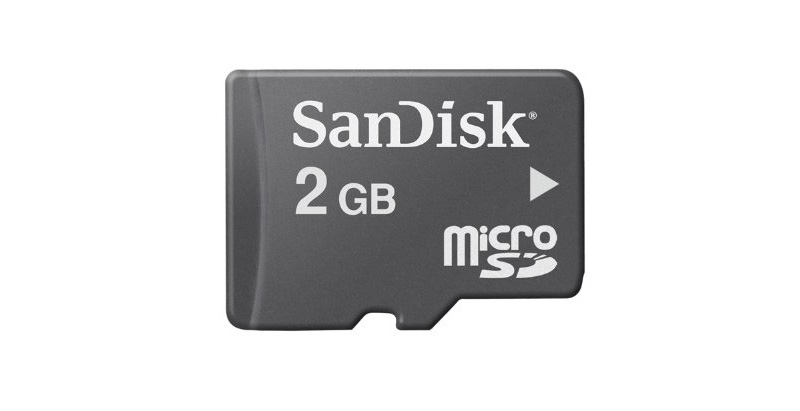 USB Flash Drives weren't small enough, so in the year 2006, Sandisk released a new product called the "microSD" card, having the capacity to store about 2GB of data, and was given a nifty price tag of $99 back then.
It's amazing that while the size of storage drives has finally shrunk from "large trunks" to barely the size of a coin, the data storage capacity has increased to a large value. In the year 1956 we could barely fit 3.75MB of data onto a hard disk drive that was of the size of a regular wardrobe, and now after 50 years of evolution about 2GB of data can be stored onto this tiny little drive.
2007 – Hitachi Deskstar 7K1000: The World's first 1TB HDD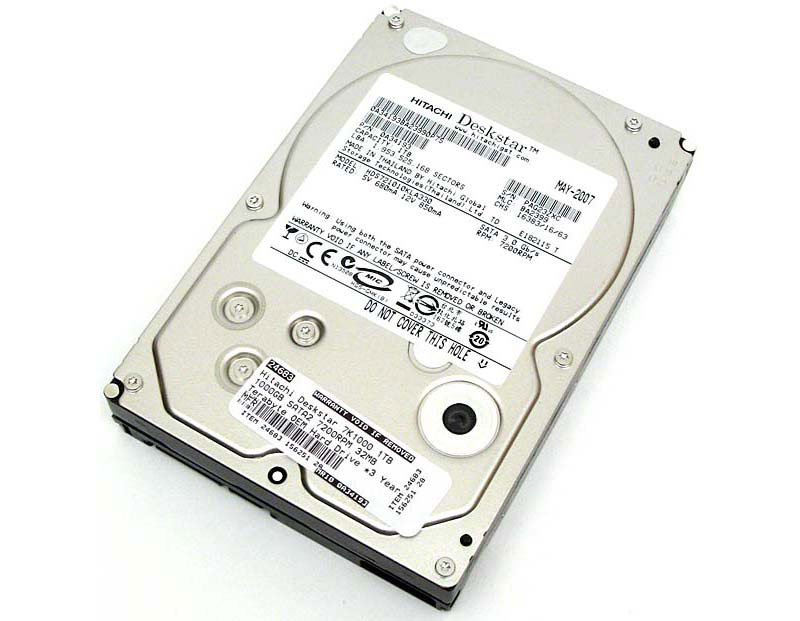 Hard disk manufacturers weren't sitting idle, and to prove it, Hitachi released the world's first 1 terabyte (1024GB) hard disk drive, which was a milestone in the hard disk evolution history. This amazing drive had a data transfer rate of about 300MB/s and was priced at $399 at that time.
Having one of these meant having a ton of movies, music, files, games and all, and forgetting about the need to delete any files. I really have a hard time filling my 1TB HDD up, currently I have only filled half of it with a bunch of movies, 4K resolution videos, music, etc.
2013 – What We have now

Over the years, technology has evolved and our lifestyle has changed, so has our everlasting hunger for more and more data storage capacity.
After all these years of evolution we now have some extremely high capacity and powerful storage devices which are shaping the world of computers and meeting our current needs for data storage.
First is, the Seagate 4TB hard disk drive, a sleek HDD offering enormous storage space (4TB), and high data transfer rate of nearly 1GB/s, but with a comparatively low price tag of $190.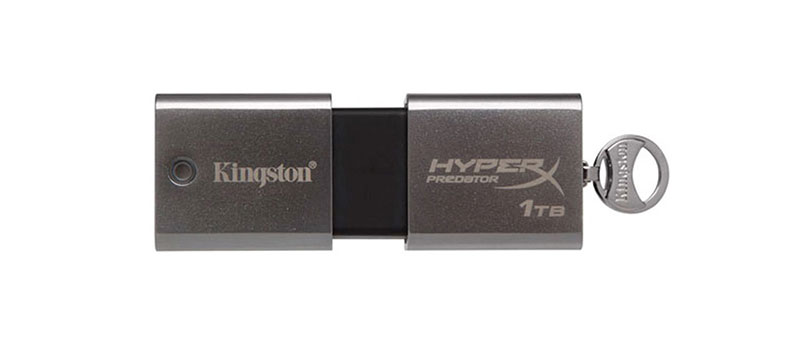 Second is the world's first 1TB USB flash drive introduced by Kingston. This is surely one powerful little device with a data transfer rate of about 240MB/s, but has the price tag of a cheap car. Current reports have unveiled that this little drive will cost about $3,400.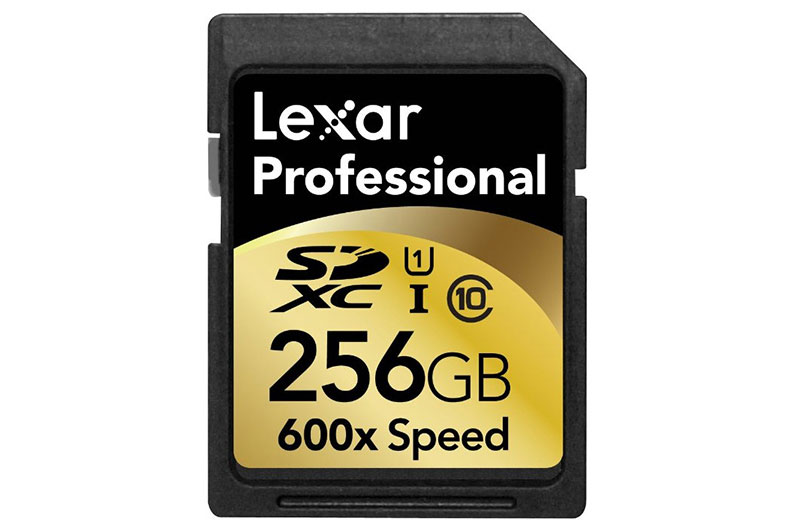 Third is the Lexar microSDXC memory card, which offers a storage capacity of about 256GB, data transfer at 90MB/s and has a price tag of $999.99.
Starting off from hefty closets to pocket-sized storage devices, we have come a long way! Let us know what you think in the comments below!
Google Adds Two New Features In Its iOS Search Engine
Google likewise included two different highlights that incorporate its web index into iOS in new ways. One is another offer sheet choice – now, when you share a page from Safari with Google, it will likewise indicate you proposals for related substance. A comparable feature launched last year in the Google Search application, however, is annoying as it flies up finished the content when you achieve the base of the page. With the new Share with Google usefulness, it bodes well as the thought is that you could move from a website page in Safari specifically into an arrangement of Google indexed lists on the theme/
Likewise new is bolster for simplified on iPad. You can utilise the component to move content, pictures, and connections to and from the Google application, share articles from Google into iMessage or spare them into Notes for later perusing.
All highlights are accessible today, yet the iMessage augmentation is as of now U.S.- just, Google says.
It additionally gives Google another approach to achieve clients on iOS, notwithstanding when they're not in Google's application itself. This is essential because Google's traffic procurement costs have been moving because of the move to cell phones, where forms and colleagues like Siri serve up a large number of the appropriate responses clients once swung to Google for, when on the work area. It likewise needs to pay Apple billions to be the default internet searcher on iOS.
The application, like other iMessage expansions, is accessible by tapping the iMessage applications cabinet in iMessage, at that point looking over to the Google application symbol. (If you have many iMessage applications as of now introduced, it might be concealed under "Additional.")
The iMessage augmentation is one of three new highlights Google declared today for iOS clients. Notwithstanding, it has been accessible in the Google application since February 7, 2018, as per Sensor Tower, demonstrating to a higher degree a delicate dispatch.
A Fourth Type of Human Fuel Beyond Carbs, Fats, and Protein Exists, Scientists Say
One drink of the stuff and I'd had enough. The dry, scentless liquid represented a flavour like a clean nail remover – yet I was told it offered single focal points for my body, so I chugged away, if reasonably attentively.
The little plastic container contained unadulterated ketone ester, a substance that a gathering of scientists and business visionaries at the San Francisco-based startup HVMN are induced can supercharge the body in a way that no other execution thing has beforehand.
"It's not fat, it's not a protein, it's not a carb, yet rather your body gets fuel from it," Geoffrey Woo, HVMN's prime supporter and CEO, uncovered to Business Insider in November when the thing was first made available to general society.
Not in the least like caffeine, Ketone isn't a stimulant; and not at all like a granola bar, it isn't a wellspring of sugars. Or maybe, it's beta-hydroxybutyrate, one of the substances the body ordinarily conveys when it is fasting or starving. Ingesting the material direct gives a burst of imperativeness that could have once helped our ancestors survive long extends without sustenance.
In the occasion that ingested before a high-carb dinner, Ketone moreover appears to keep the body's glucose levels from taking off unsafely high.
Ketones may help settle glucose
This glucose effect is HVMN's latest region of research. In another paper, a segment of the masters working with Woo found that a ketone drink (HVMN just calls its refreshment "Ketone") could genuinely help reduce one's glucose levels.
In people with diabetes, high glucose can be dangerous and even lethal. In any case, specialists are adjusting more about the association between glucose control and execution, weight upkeep, and general thriving in non-diabetics, also.
For their examination, conveyed in February in the Journal of Physiology, the HVMN-collaborated experts worked with 20 healthy men and women developed 18 to 35 through the traverse of two mornings to see how drinking Ketone may influence their glucose levels. The individuals fasted overnight both days, by then half drank the HVMN Ketone liquid, and the other half picked up a power drink that also tasted shocking. Following thirty minutes, the experts had everyone eat up a sugary bottle to see how the Ketone confirmation influenced their glucose levels. On the second morning, the social occasions swapped – half were given the Ketone while the other half were given the control drink.
"It made for fascinating mornings seeing how the individuals would respond to the pith of their drinks!" Jonathan Little, an associate educator at the University of British Columbia and the lead maker on the paper, said in a declaration.
The examination exhibited checked differences between the volunteers who drank the Ketone and the people who drank the phoney treatment. Instead of spiking naturally, the glucose levels of the Ketone purchasers remained for the most part low.
Google Pixel 2 – The Flip Switch!
Exactly when Google Launched its Pixel 2 lead phone a year prior, it included something of a stun: A co-processor called Pixel Visual Core, the association's first homegrown, client standing up to the bit of silicon. Furthermore, remembering that that feels like a notable assault, the co-processor has lain lazy for a significant time allotment. Monday, Pixel Visual Core goes to work.
Taking everything in the account—and as Google had signalled at as of now—the covered chip inside every Pixel fills a strong yet essential need. It will use its eight custom focuses, its ability to crunch 3 trillion exercises for consistently, all in the organisation of enhancing your photos look. Specifically, the images you take through outcast applications like Instagram, WhatsApp, and Snapchat.
Those are the three assistants at the Pixel Visual Core switch-flipping; since it's accessible to all designers, more will see a great many. They'll all get the powers to convey Google's HDR+ pictures, photos that rely upon a movement of post-planning traps to make photographs shot with the Pixel appear to be more balanced and comparative. Photos taken with the Pixel Camera application have started at now benefit by HDR+ powers since dispatch—that is one reason Pixel 2 earned the most imperative stamps yet given to a mobile phone by industry-standard photo rater DxOMark. Regardless, Pixel Visual Core will extend the part to the streams, reinforces, and snaps of Pixel proprietors likewise, after a revive that will take off early this week.
HDR+
To appreciate why Google would submit its direct created phone processor to a decently constrain work—not just photography, but instead HDR+ especially—it fathoms the essentialness of HDR+ to the Pixel's photo capacity. As a matter of first importance, it's not the HDR you're used to.
"HDR+ truly works shockingly in an unforeseen way," says Isaac Reynolds, wander executive for Pixel Camera. Where HDR essentially tries to unite three or so synchronous exposures for the best result, HDR+ takes up to 10 undefined underexposed shots. "We take them all and separate them into little bits, and line them over each other, and ordinary the photo together," says Reynolds, who ticks off the diminishment in disturbance and shading quality as just two of the points of interest.
That isn't just development, or if nothing else not really. HDR+ genuinely has significant focal points—, especially in Google's execution.
"HDR+ advancement is a better than average development for confusion and data protecting. This empties the uproar in the photograph," says Hervé Macudzinski, boss of DxOMark.com. "That engages Google to give a wonderful picture low-level upheaval anomalous state detail."
You can see an instance of what that suggests in the underneath when shots, with the commonplace stipulation that Google gave them, and your own particular experience may vary.